Skywatch is an area where you can battle monsters that usually have the Storm element.
Appearance
On the map, Skywatch is located in the top-left corner. There is a beanstalk that leads up to a band of cloud, and houses are found on top of it. In Skywatch, the ground is made of cloud. In battle, you can see yourself in a room with clocks and gears in the background.
In-Game Description
Benni and Broccolina are in need of a wizard just like you! Learn storm spells and defeat a powerful boss!
Guardian
The guardian of Skywatch used to be Cumulo, but it is now Benni and her sister Broccolina.
Bosses
Stormy Storm
Rainy Storm
Sandy Storm
Icy Storm
Boss Storm
Obtainable Items
Here is an incomplete list of obtainable items in Skywatch, organized alphabetically:
Spells Found Here
Pets
These pets can be found here:
Trivia
It used to be Skywatch with Cumulo, but now it's Skywatch with Benni, and his sister Broccolina , who resembles a green plant or if you want, broccoli.
The hardest mission is defeating 4 boss clouds, Stormy Cloud, Rainy Cloud, Sandy Cloud, and Icy Cloud, and then the finale- almost harder than the Dark Tower, the 4 clouds get mad, wanting to take the weather to themselves, team together with the hardest boss of all: Boss Cloud, Stormy Cloud, Rainy Cloud, Dusty Cloud, and Icy Cloud, all at the same time, no healing.
There is a glitch when you have the scroll mission, you can only get one scroll but to get the rest, you have to go to the other 2 routes (The signs that show either be a "raining" sign or a "wind" sign) and once you go to the routes, there will be an arrow that shows a direction for the scrolls. All scroll locations are in the upper Bean-O-Vator area.
Locations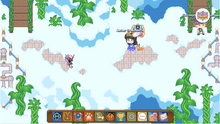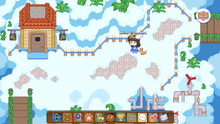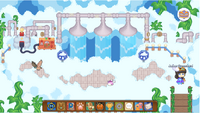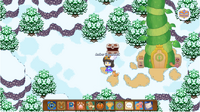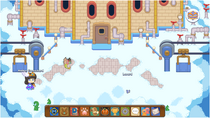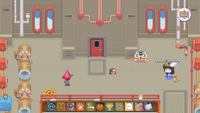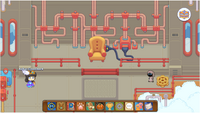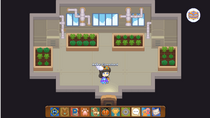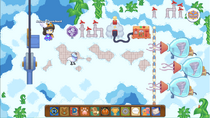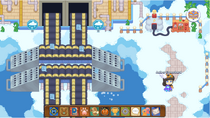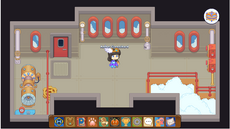 Ad blocker interference detected!
Wikia is a free-to-use site that makes money from advertising. We have a modified experience for viewers using ad blockers

Wikia is not accessible if you've made further modifications. Remove the custom ad blocker rule(s) and the page will load as expected.